Keep up to date with the latest Caribbean events happening in and around Calgary!
Pan In The Park (Aug 16)
On August 16 the steel pan will come alive at Shaw Millennium Park. This event will feature bands from Edmonton, Lethbridge and Calgary. Throughout the evening you can expect to be treated to some of the best live Caribbean flavoured percussion and steel drumming!
Carifest Parade (Aug 17)
Don't forget about the main attraction of Carifest – the parade! This highly anticipated event takes place on Saturday, August 17 and draws in over 20,000 visitors and Calgary residents annually!
Sunshine Festival (Aug 17)
To cool down after the parade, we're headed to Shaw Millennium Park to take in the sweet sounds of some of the best Soca artists — Alison Hinds and Patrice Roberts!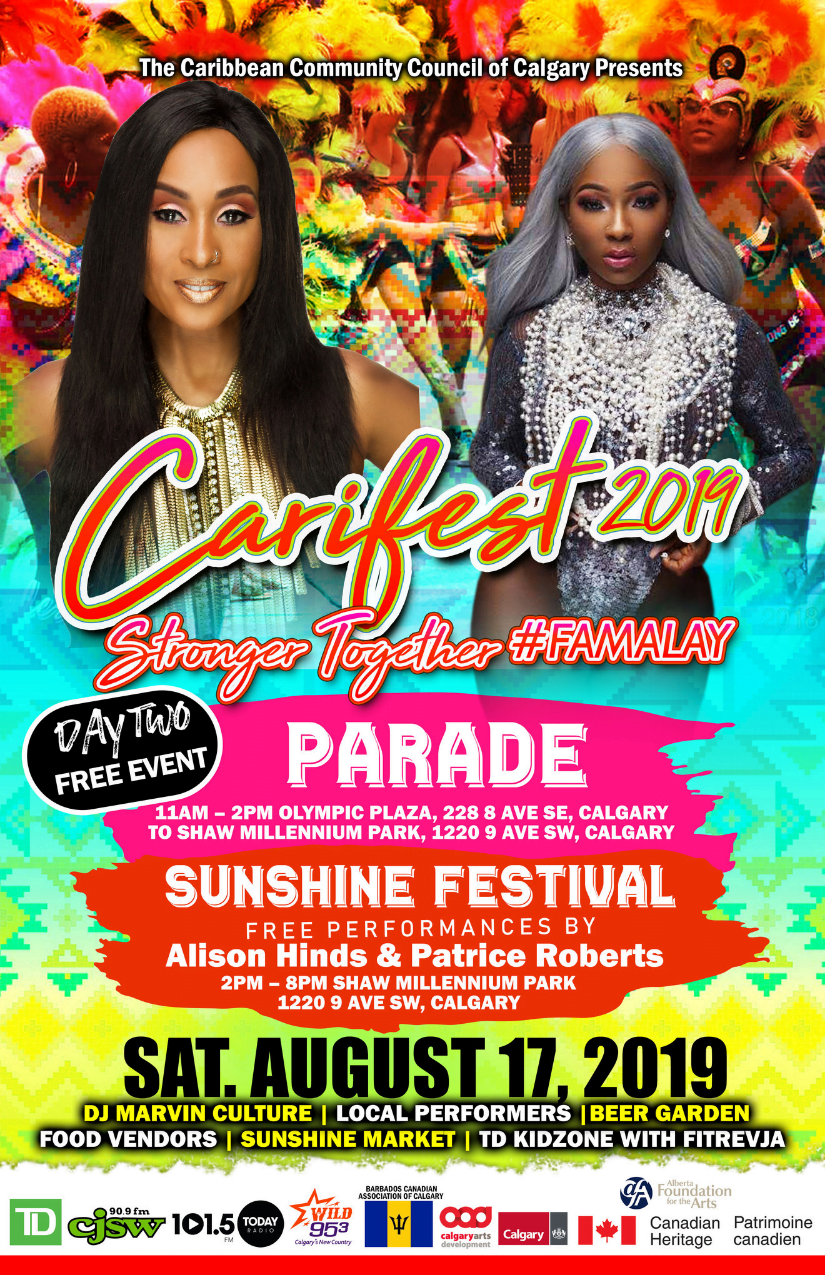 There were tons of excitement in the streets this year as the Carifest parade show-casted some of the culture cultural themes among the Caribbean islands while inviting those internationally and locally to apart-taking in the festivities in downtown Calgary starting...
read more
Carifest Calgary is an annual cultural festival which highlights the rich cultural diversity in the West Indies. Carifest celebrates the fusion of the Caribbean's varied cultural components into a vibrant, dynamic, ambiance which draws millions of visitors to the...
read more