COVID-19 Notice
A special message from the President of the Caribbean Community Council of Calgary.
AUGUST 13 & 14, 2021
Due to the COVID pandemic, the next Carifest festival will take place next year. We will ensure Carifest 2021 will be bigger and better!
We kick off Carifest with PAN IN THE PARK starting at 7PM at Shaw Millennium Park. Come listen and dance to the tantalising sound of the steel drums. Bands from Edmonton, Vancouver and Calgary will entertain an audience of all ages.
SATURDAY, AUGUST 14, 2021
The CARIFEST PARADE [ROUTE] starts at 11AM at Olympic Plaza with hundreds of masqueraders dancing to the rhythms of Caribbean Music down Stephen Avenue to Shaw Millennium Park. Later in the evening from 2PM to 8PM the SUNSHINE FESTIVAL will take place at Shaw Millennium Park with live performances!
In 2019 we were so excited to bring Barbados' foremost female Soca star, Alison Hinds and Trinidad's princess, Patrice Roberts! They both sang their timeless Soca hits and dominated the stage with energetic performances.
Keep checking back to find out who we'll be bringing to Carifest 2021! You wont want to miss this epic event!
Our parade starts from Olympic Plaza, proceeding down the length of Stephen Avenue until we get to 11 St SW where we make a left turn and then a quick right into the parking lot on the south side of the Mewata Armoury. Revellers enter Shaw Millennium Park from that parking lot.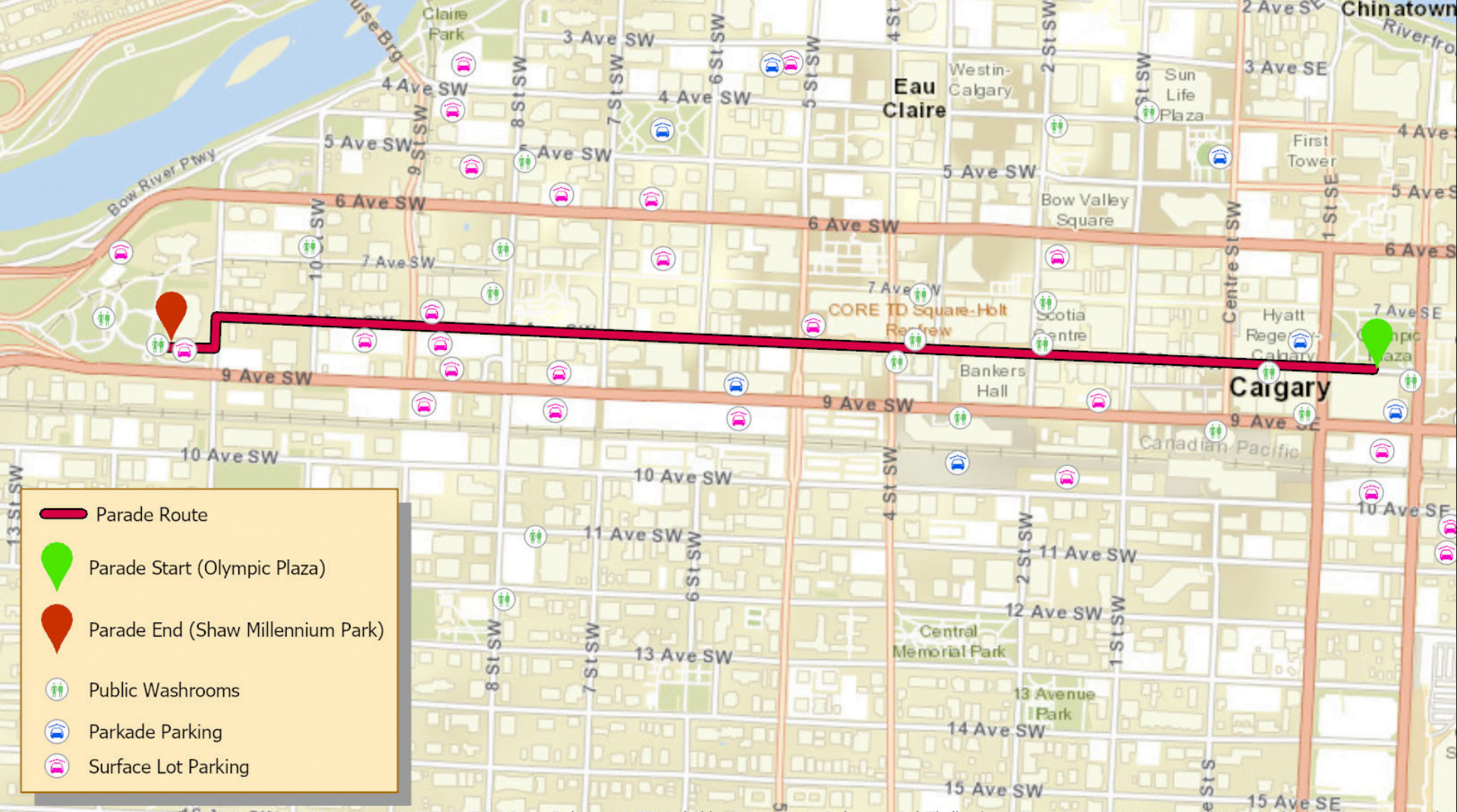 "But the importance of Carnival is that it teaches individuality, expression, community and selfhood."
Frances Anne Solomon Founder, Caribbean Tales International Film Festival
Thank You To Our Partners